Remember this little 7 week old cutie?

Well look at him now!... 7 months old and handsome to boot! This little guy will steal your heart away... just look at his gorgeous little smile...
This little guy has had a bit of a rough ride in the first 7 months of his life... he was in hospital in November for quite a few weeks and is having another operation next week...
Mum 'K' & Dad 'R' hope all goes well & just want to wish little 'J' a speedy recovery...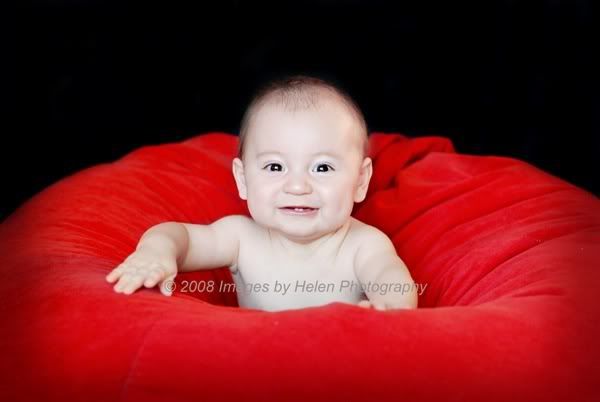 "